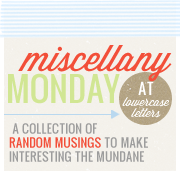 1. It was FREEZING this weekend. I mean a high of 15 degrees. (sorry to those who are suffering with FAR worse temps.) Totally not normal for MD though. I could hibernate and honestly be happy. Me and cold weather do not like each other. I did go out for dinner and drinks on Saturday night though with M. However, I felt like Randy from the movie A Christmas Story because I was SO bundled up.
2. We watched the playoffs yesterday. Glad to see the Packers win; Steelers, egh not so much. I was rooting for the Jets since the Steelers have 2 Superbowl rings in the past 6 years. I mean, isn't it time for someone else to win? M was happy though because his dad is a BIG Steelers fan.
3. As of next Monday, I will be one busy bee. Here's how the schedule is looking:
Mon: Gym: 7:30 AM - 9AM
Tues: Class: 8:30AM - 3:40 PM
Wed: Same as Monday
Thurs: Gym: 9AM - 10:30AM
Fri: Work and gym (until my boss doesn't work anymore. then this will become a homework day)
(Parking is TERRIBLE at school so I have to get there with enough time to get lucky and get a spot or stalk someone to take their spot. It's so annoying)
Not too too bad. I have two internships and the rest are classes (all math & science, yuck.)
4. M and I have a gala to go to this weekend. I'm quite excited for it :) We get to dress up!
5. I just started reading the book Perfect Match by Jodi Picoult. I've never read any of her books before but my boss gave me about 5. So far, I'm really into it. I'm hoping I finish it before school starts. I know she wrote My Sister's Keeper. I didn't read that but I saw the movie and cried like a baby, haha. Have any of you read this book by her or others?
6. That's all I have for today.. Hope everyone enjoyed the weekend.